Self Service Restaurant
FarOut Beach Club offers an extensive selection of food options and beverages for all ages and budgets. Our self service restaurant is located inside the beach club right behind the stage. We cook every day using local products and we offer several Greek traditional dishes as daily specials, our extensive menu that is attached below.
The restaurant is serving breakfast at 8:00am in the morning, then the menu switches to lunch 1:00pm & later dinner until 10:00pm.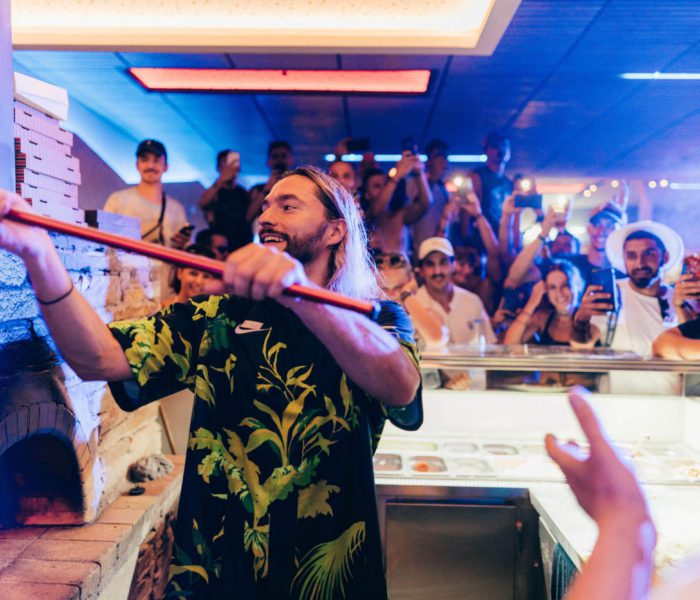 Woodoven Pizza
Enjoy handmade pizza with local products slowly baked in one of the oldest wood ovens of Ios Island right in the middle of the club, perfect for an early snack or a late-night remedy after all the ice-cold daiquiris.
P.S. Yes it's Salvatore Ganacci !
Sushi
Fresh handmade sushi prepared next door at the FarOut Village Restaurant.
Our sushi expert is preparing the ingredients every morning. We use local vegetables and fresh fish as the rolls are prepared by hand. You can enjoy our ready-to-go sushi roll meal at our self service restaurant located inside the beach club or head next door to FarOut Village Restaurant & enjoy your sushi with some cocktails by the pool.
PRO TIP: One roll is never enough if you are drunk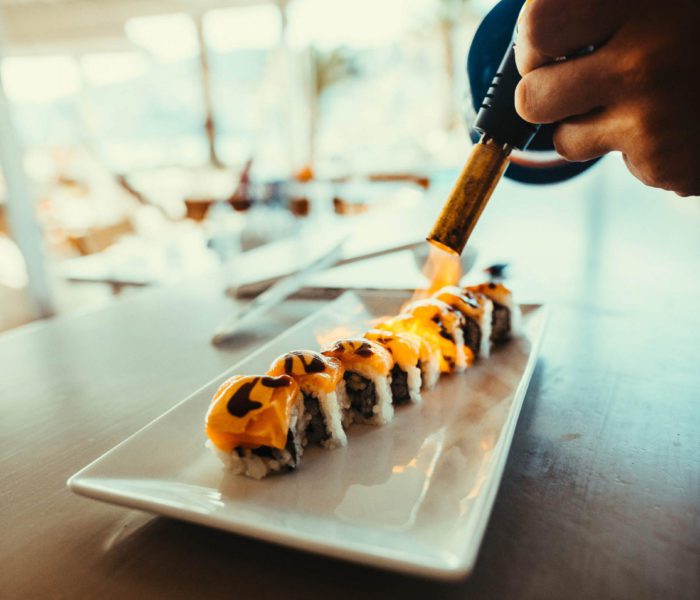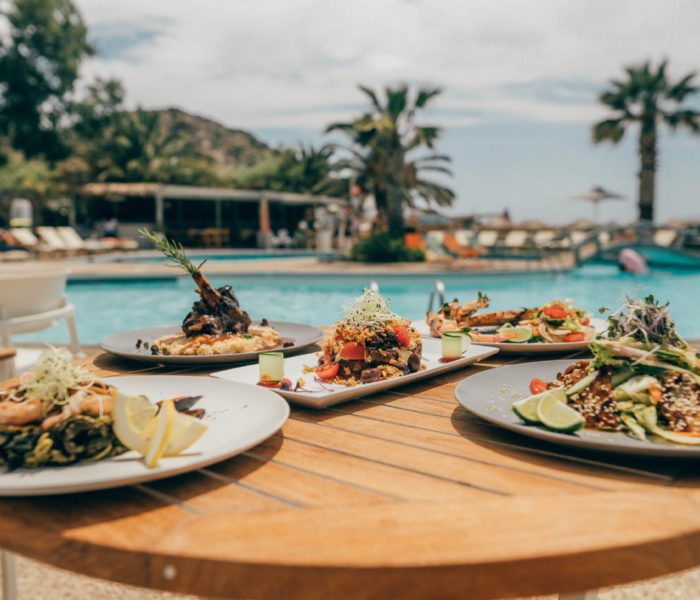 FarOut Village Restaurant
Our FarOut Village Restaurant offers modern dishes prepared with care by our team of chefs. The menu is full of options for every hungry raver as we offer vegan and vegetarian plates made with fresh and local products. Enjoy your breakfast, lunch or dinner while drinking a refreshing cocktail by the pool.