Ios can only be reached by ferry from Athens (ATH) or near by islands such as Santorini (JTR), Heraklion (HER), Mykonos (JMK), Paros (PAS) and more. The main ports in Athens are located in Piraeus (more ferry lines) and Rafina (closest to the airport).
The distance between Athens to Ios Island by ferry boat is from 3,5 to 8 hours according to the ferry line you embark. You can find more information by asking your local travel agent, contact ACTEON Travel or book your ticket online.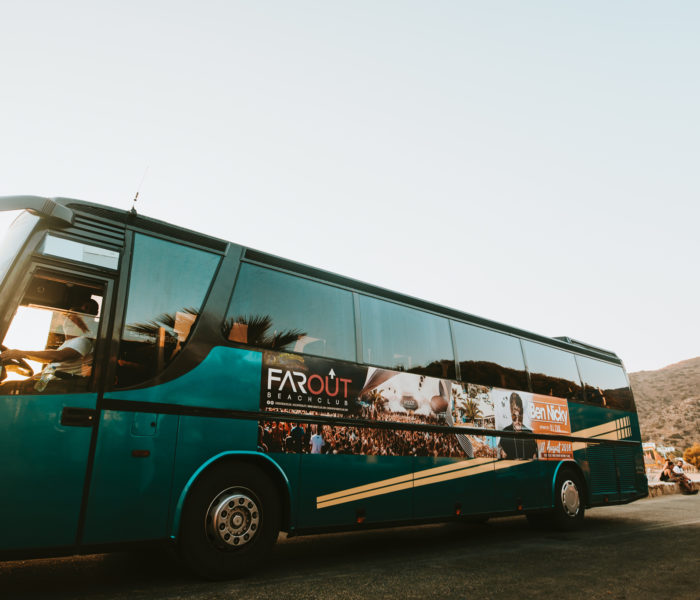 Public Buses
Ios Island has great public transport & during high season the public bus stops right at the entrance of our beach club every 10' – 15' minutes.
Dock
If you are island hopping on a yacht you we got you covered as well! You can anchor right at Mylopotas Beach & disembark on our dock headed straight to the beach club.