WE REPEAT THIS PROCESS OF ESCAPING REALITY SINCE 1977
In a place forgotten by time, every season the same process begins. During the last four decades Ios Island has earned the reputation of a party island & there is a good reason for that. The culture of free spirited people who leave the real world problems behind was cultivated and encouraged during an era of political turbulence.
It was right on Mylopotas Beach during the 60's and the 70's where kids from the post war generation would gather to celebrate life, peace, love and unity. You could find people from all over the world despite of their nationality, race or gender dancing on the beach from dusk till dawn. Just like that an idea was born on the shore of Mylopotas, life away from the norms of the society meant making love not war.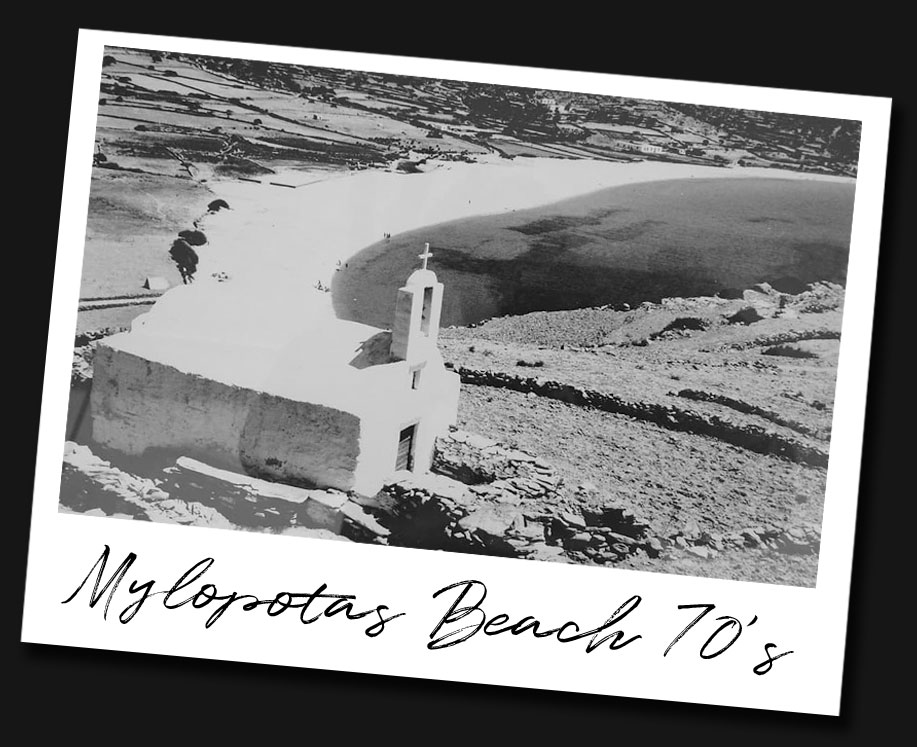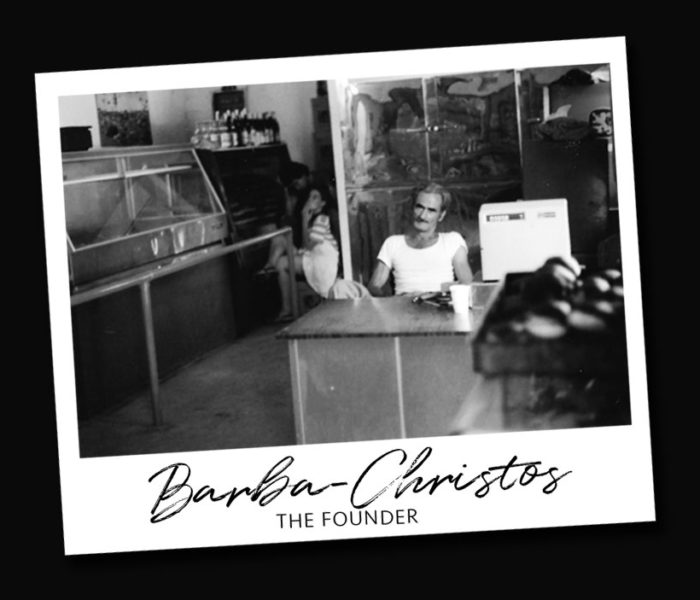 The visionary of FarOut, Barba-Christos Mykoniatis along side with his family started building a safe haven for everyone that shared the same ideals.
The original FarOut Cafe would become a hub for tourists from all around the world. People who wanted to explore, or people who left their hectic work life behind to take a risk. Chasing the sun away from modern society, backpacking Europe or island hopping in the Mediterranean.
As a result we met these people, these connections created friendships that lasted for ever and the memories we made right on the shore lived on to become the reason we smile today. Some people met the love of their life, some changed career paths, some became friends with their enemies & some connected with people that allowed them to travel to new destinations.
Just like that, every season the same process begun & the tradition of partying every day for the whole summer begun. The beautiful people we met came back & brought their friends with them. This tradition was not just a far out idea, it was something the whole local community of Ios Island embraced and still does even today.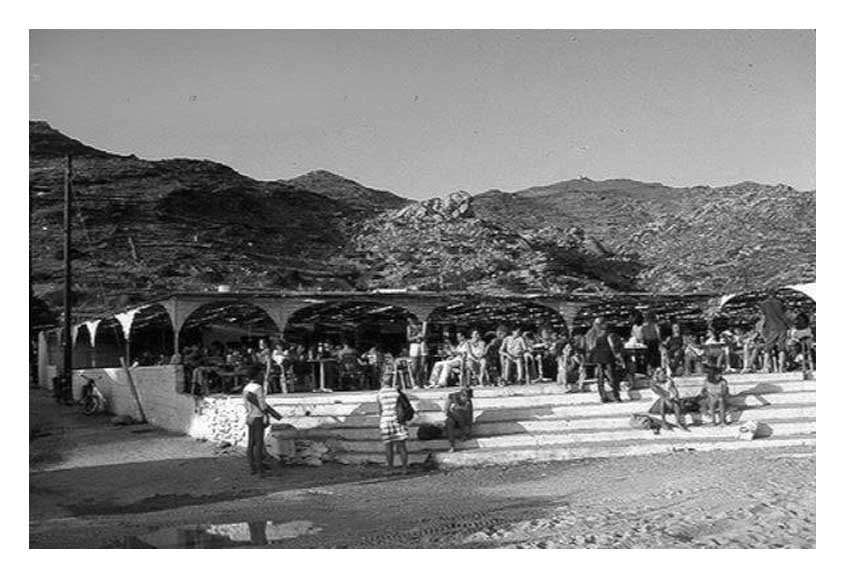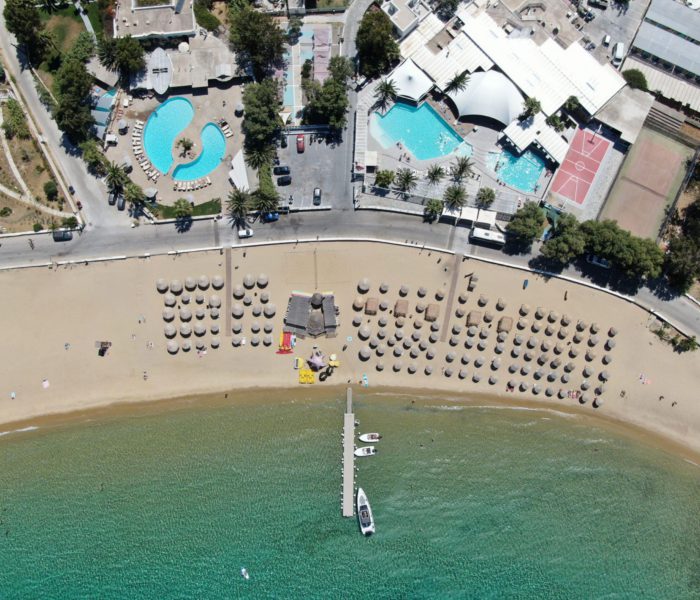 Today, the family business is run by the two sons of Barba-Christos Mykoniatis, Makis and Mimis who built the modern day FarOut family and have been preserving the original values alongside all our staff who work hard & hangover every summer to ensure we escape reality every day.
We eat, sleep, rave & repeat all summer long and you are welcome to join us.
In the year 2019, FarOut was reborn after extensive renovations on the dance floor, the poolside and the greater restaurant area that can be visible in our 360 visual tour. We are ready to welcome the new wave of renegades in the summer of 2020, check our lineup & book now!